Senior Seminar 2 
Video Project (HALO Short Film)
Plot:  For my video project I intend to make a 10 minute or more short film set in the universe of the popular video game and novel franchise "HALO".  In the film the stoic hero of the series "Master Chief" will travel to the planet Acheron with his new AI companion "JAZZ" to investigate a series of distress calls sent by the planet's colonists, only to discover that the planet has been overrun by the evil alien cabal known as "The Covenant".  Will Master Chief and Jazz escape the planet with their lives?!  Stay tuned to find out.  
Goal:  With this short film I want to capture the cinematic style of the video games and depict a somber reminder of the costs of war, even in the far future.  I want the audience to feel sad at the loss of life depicted, enthralled by the mystery of what happened on Acheron prior to Master Chief's arrival, and excited to see Master Chief fight off the aliens and survive the battle.
Roles and Actors:  Master Chief  Alex Wilczewski)
                              Jazz (Jasmine Brooks)
                              Spartan 724 (William Massi)
            Assorted Marine Radio Chatter (Nathan Mensa, William Massi, Alex Wilczewski)
Props & Costumes:  1 Master Chief Suit of Armor (Already Have)
                                 1 HALO Prop Sci-Fi Rifle (Already Have)
                                 Assorted alien action figures (waiting on)
                                 Green Screen (Already Have)
Filming Equipment:  High Quality 1080p Cinema Camera (Already Have)
                                 High Quality 1080p Phone Camera (Already Have)
                                 High Quality 1080p GoPro  (Waiting on)
                 (Please Note that no resources from the school will be needed)
Editing Software: Final Cut Pro X
Filming Locations:  A public park in Glenside PA, The woods behind my house in Glenside PA, and Classic Game Junkie Store in Glenside PA
Budget: $600 from the thankfully now defunct Trump Administration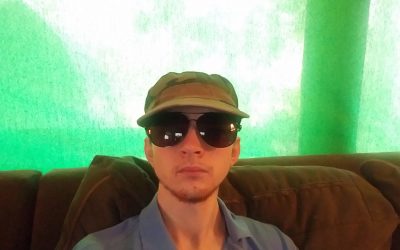 Finally looking upon this short film with hindsight is a truly wonderful feeling indeed. It's been a long journey to its completion with many setbacks, trials, delays, and wonderful moments of joy, and I am proud to say it was all worth it in the end. When I first...