Hi my name is Tatum and I'm a Media and Communications major with a multimedia publishing   concentration, and I'm also getting a second major in Graphic Design at Arcadia! I'm from Connecticut where my dog Noli lives (featured as a puppy on the right). I love animals, the
beach, hiking, and travel.
  I started out in college wanting to work in the publishing industry, but 4 years later I've come torealize that I actually want to work in graphic design and be able to create art for a living. In my time at Arcadia I've been a member of our tennis team, been very involved in Arcadia's study
abroad mentorship program, and I've also been working as a Graphic Designer for University Relations.
When I'm not at school I enjoy hanging out with dogs, and trying to find a new fun adventurewith friends.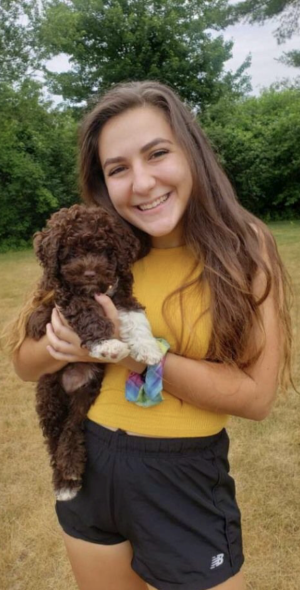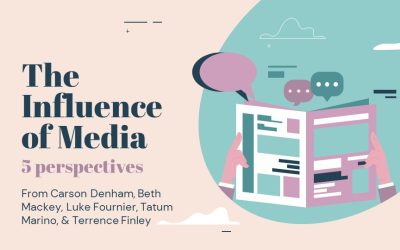 Group Three: The Influence of Media Carson Denham - The Influence of Media During The COVID-19 Pandemic Terrence Finley - A Look Through Technological Determinism, Social Constructivism, Modernity and Social Media. Luke Fournier - Sports Fans During the COVID-19...