Part 1: Citrus Blooms
An accumulation of everything. The running start. A mixture of self-examination through selfie video, animation, and wordplay.
Part 2: Beauty, Reformed
Textures on top of self-videos. A short but vulnerable way of trying to review beauty as it relates to me, and my view of the world. 
Part 3: The Escapist
A video on textures and the need for escapism in our capitalist society. Escapist, I see you for all you are.
Part 4: Bitter Ends
A metaphor for public transport. Trying to encapsulate the bitter ends of my academic time in this panny.
Part 5: The Angels
My first animated video. The beginning of an end. A sorrowful vision of repetition and closure.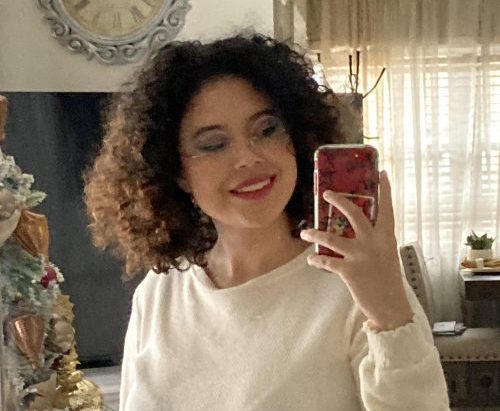 Carolina Aguilera is a graduating senior
Majoring in Media and Communications with a concentration on Screen Media
Minor in Film Studies
Driven by both artistic values and visions, all of their work is a blend of spoken poetry, personally captured videos, and precise editing.