Hi, my name is Khadijah Zeigler. I am a Media and Communications major with a concentration in Screen Media with a minor in Business Administration. I have interests in photography and film and aspire to find a career in both. Further, I enjoy writing and screenwriting and hope to use them as additional creative outlets. My creative senior capstone project is a mini-documentary on tattoos and my theory and critical analysis are about applying convergence culture to the secondary school curriculum in the United States.
My mini-doc will be about history and the role of tattoos. I want to go in every direction with tattoos including the concept (marking your body forever) as well as the overall influence. Tattoos have been controversial in various groups and have attracted a lot of attention. The process of tattoos has also developed to go beyond basic ink and design. It's found its place in pop culture through entertainment and expressive art. I, fortunately, was able to attend the Philadelphia Tattoo Convention in January so I was able to get a ton of good visuals for this mini-doc including the very enthusiastic gentleman in the image.
My reason for choosing tattoos is because I have always had an interest in them. I used to draw on myself with pens and markers while in middle school and fantasized about having so many designs of my own. I still intend to get more tattoos in the future and have three small tattoos of my own. I haven't exactly decided on the general types of tattoos that I want. I may want to go with an overall them, a collection of things that I like, or just make up my own type of tattoo designs and collections.  Choosing tattoos is far from easy, in my opinion. for two reasons: its permanence and immovability.  So this mini-doc may also help me find what I'm looking for too.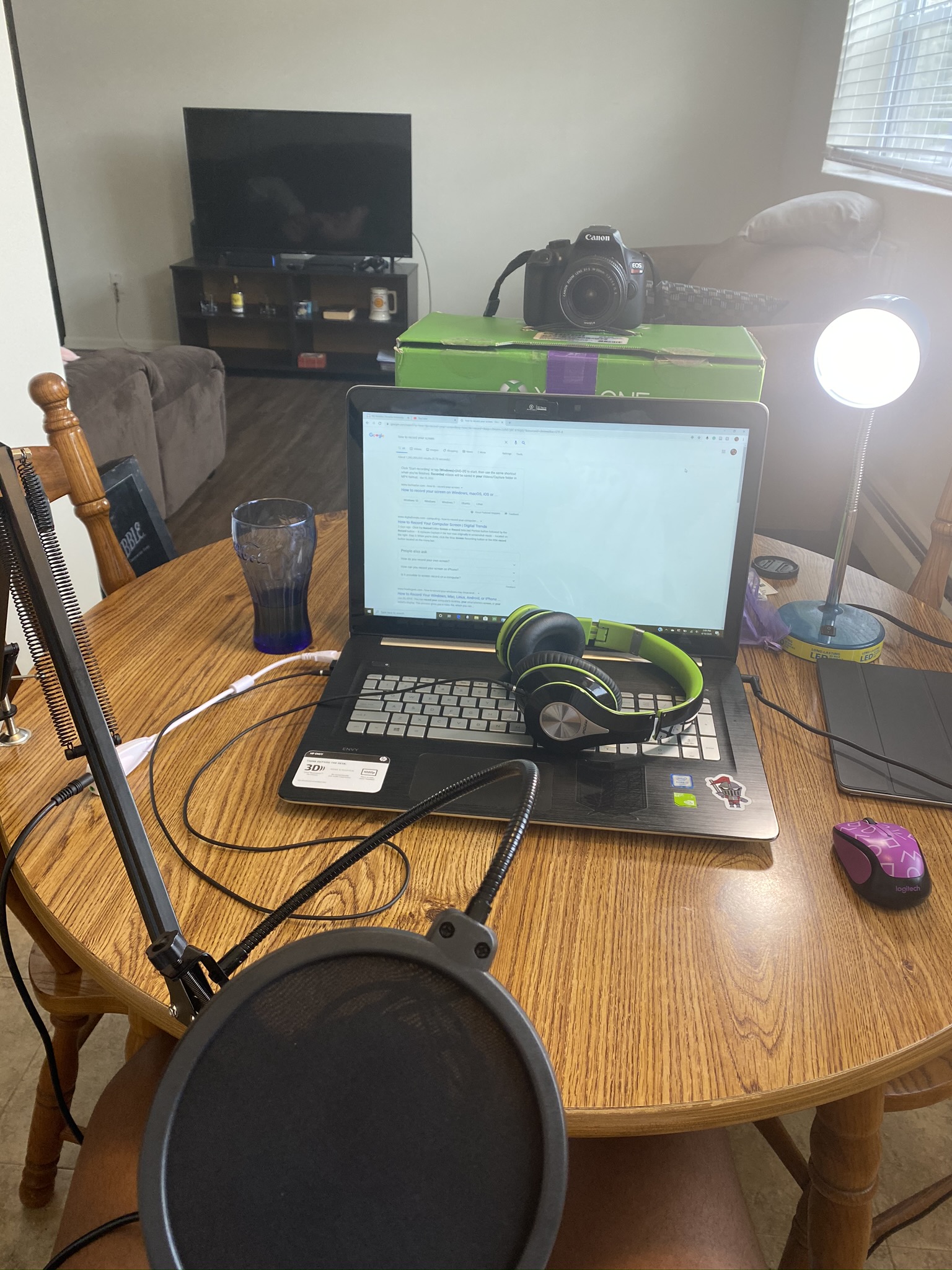 "I'm not a big fan of my voice but recording the audio went better than I thought!"