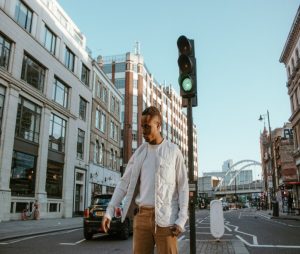 My name is Jon McCoy, also known in the music world as JtheMC. I am a Senior Communications major here at Arcadia, and I have been working on bridging the gap between my music and my major by integrating concepts I've learned in class to help further my marketing and branding efforts.
I currently have two released projects on streaming services: an EP called "Trending Topic," and a mixtape called "Odyssey." I primarily make hip hop music, with elements of R&B and Pop sprinkled throughout. I am currently in the midst of working on new projects, helping others write their projects, and finishing school here at Arcadia. The project I am working on now for my senior thesis project is one that has been in the works for the past few months, and has elements of R&B, hip hop, pop, and even rock. It explores themes of wanderlust, pursuit of pleasure, and adventure. It was inspired by my study abroad travels as well as my adolescence and is a brief reflection of some of the fun times I have had over the past few years.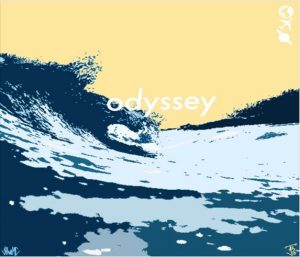 I have been making music for almost 10 years, and have amassed over 200k streams in the 2 years since I've put out my debut EP "Trending Topic." I have a passion for seeing projects through from start to finish and making music that will last a lifetime. In addition, I love overseeing the creation of content that aids in the promotion of my projects, ultimately creating an experience both viewers and listeners will enjoy.
A collection of tracks, some finished and some not so much, curated for your listening enjoyment. This is the culmination of my senior thesis project. The project originally supposed to be titled "Exodus" was scrapped in favor of this body of work, though incomplete still feels like more than a shell of what I was attempting to do with Exodus. Exodus will still likely be completed by our September graduation, but without the proper recording materials fully at my disposal I decided to delay that altogether. Some of these tracks might still end up on the Exodus project, but this is a collection of songs that sound good to me regardless of completion or not, and I have been working on them for the past few months. Enjoy!
Thesis Abstract:
In my senior thesis, I chose to discuss the self discrepancy theory and its effects on the media world around us, as well as that of the individuals who make up the media. In the Theory section of my thesis, I discuss the self discrepancy theory as it relates to people's relationship with their actual selves as opposed to their ought or ideal selves. I address catfishing, Snapchat dysmorphia, and more examples in social media from recent years to make observations about how a discrepancy between one's actual self and their ideal or ought self can breed negative emotions, or encourage individuals to create falsehoods. My critical analysis deals with the music industry, and I use the example of the life of none other than Kanye Omari West to showcase how the self discrepancy theory can be pinpointed as causation for a decline in the mental state of those who face such discrepancies.