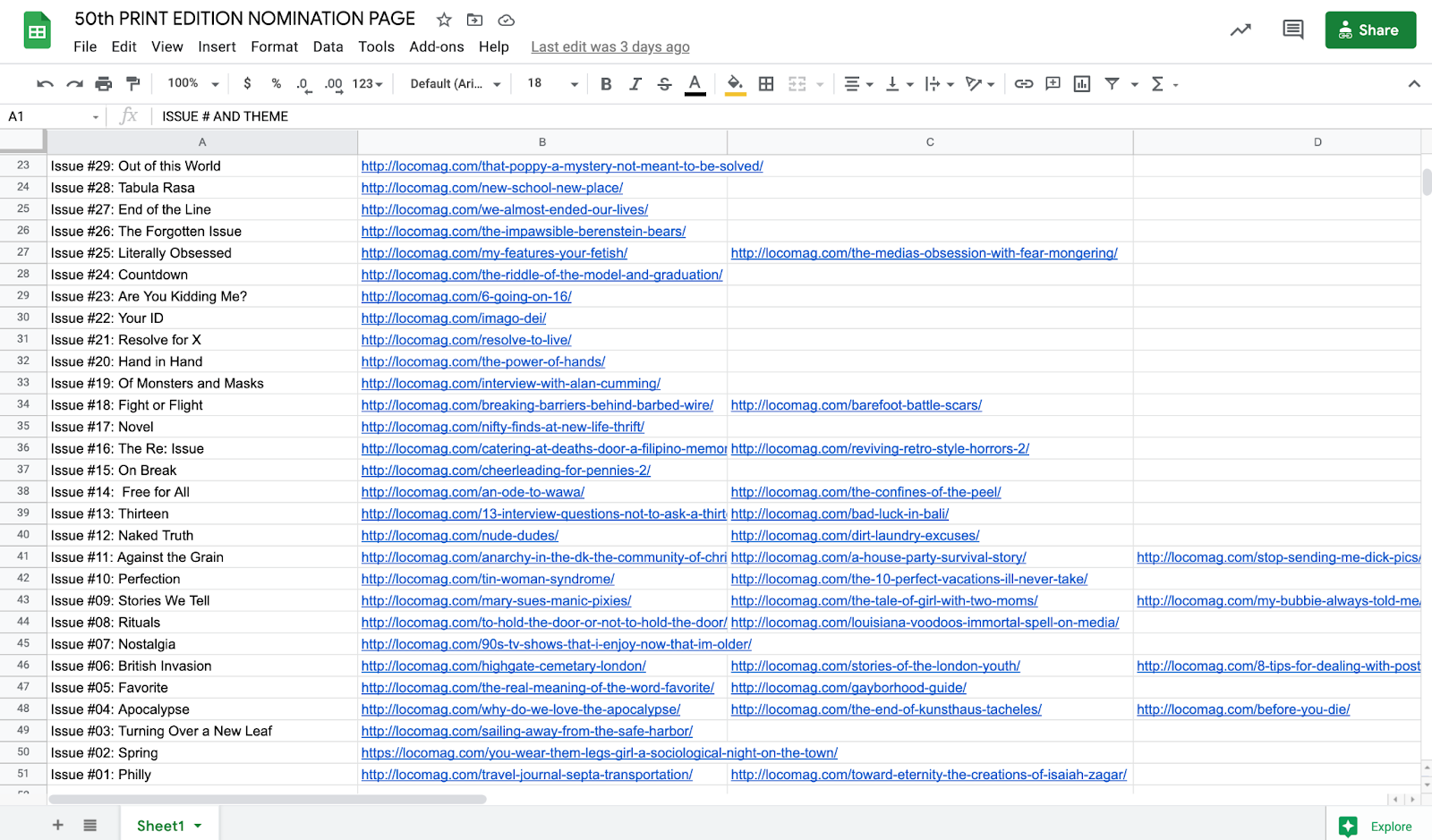 In this post I will go into a little more detail on the process of making this very large print magazine. Since it is in celebration of Loco mag's 50th issue, that means I have been working on formatting 50 articles, one from each issue. With most issues releasing about 10-20 articles per issue, there were a lot of articles to consider. So the first step into selecting the articles was to nominate a few from each issue.
Michael Dwyer, some of the staff, and I spent time going through all the issues and selecting some of our favorite pieces that best represent their issue's theme. Some of them are serious, some are funny, and they come from all different categories. After we came up with out nominations, I went through the articles and picked which ones I would include in my print magazine. I had to consider having a variety of writers and articles from a variety of sections.
After I selected the articles I made this document to keep track of what articles I chose and what I've finished formatting. I am using Adobe InDesign to format the articles. This is what I've used for Loco Mag print editions before so I was already used to the formatting specifics and process.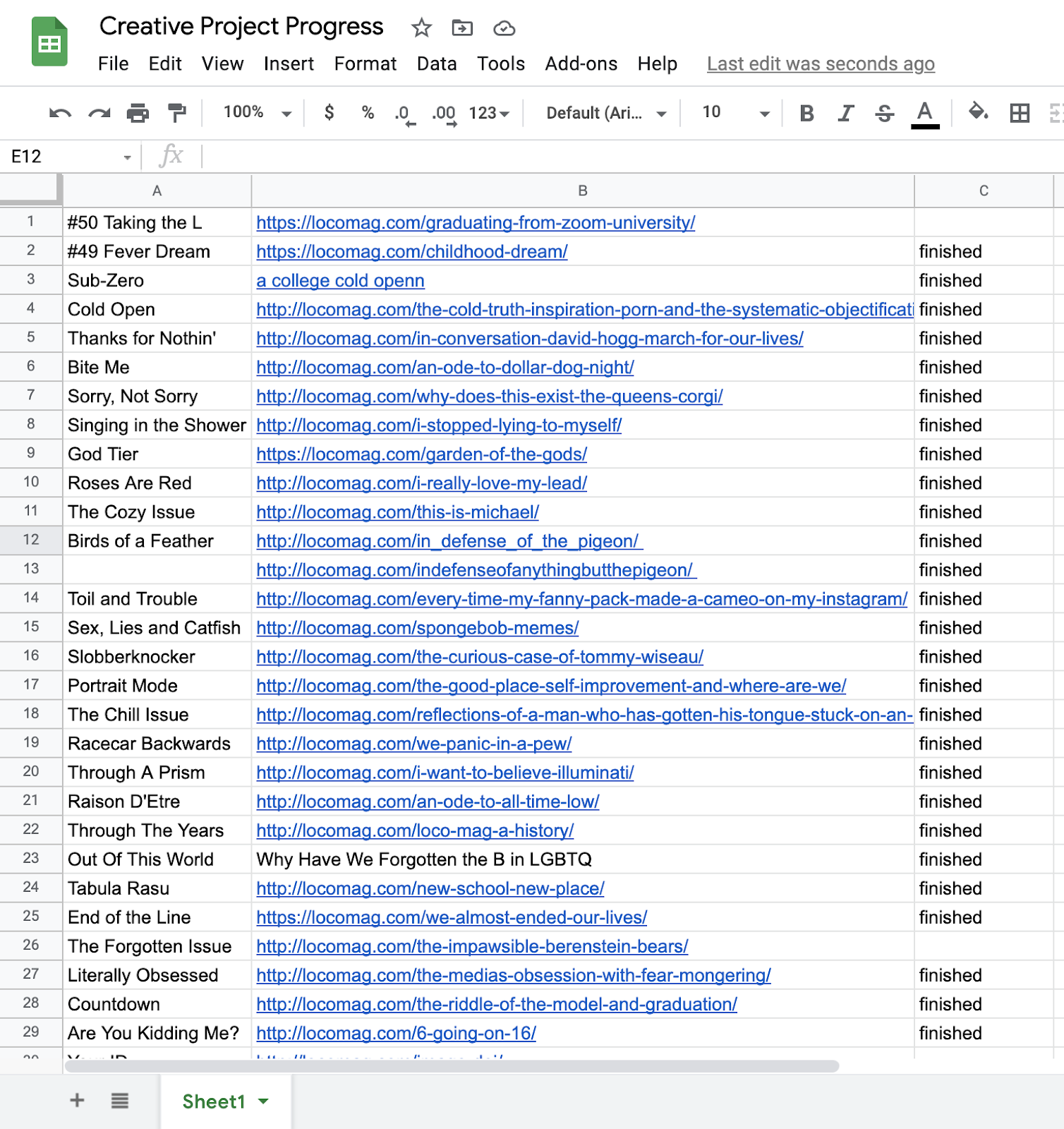 The first thing I had to do was create a template for the magazine.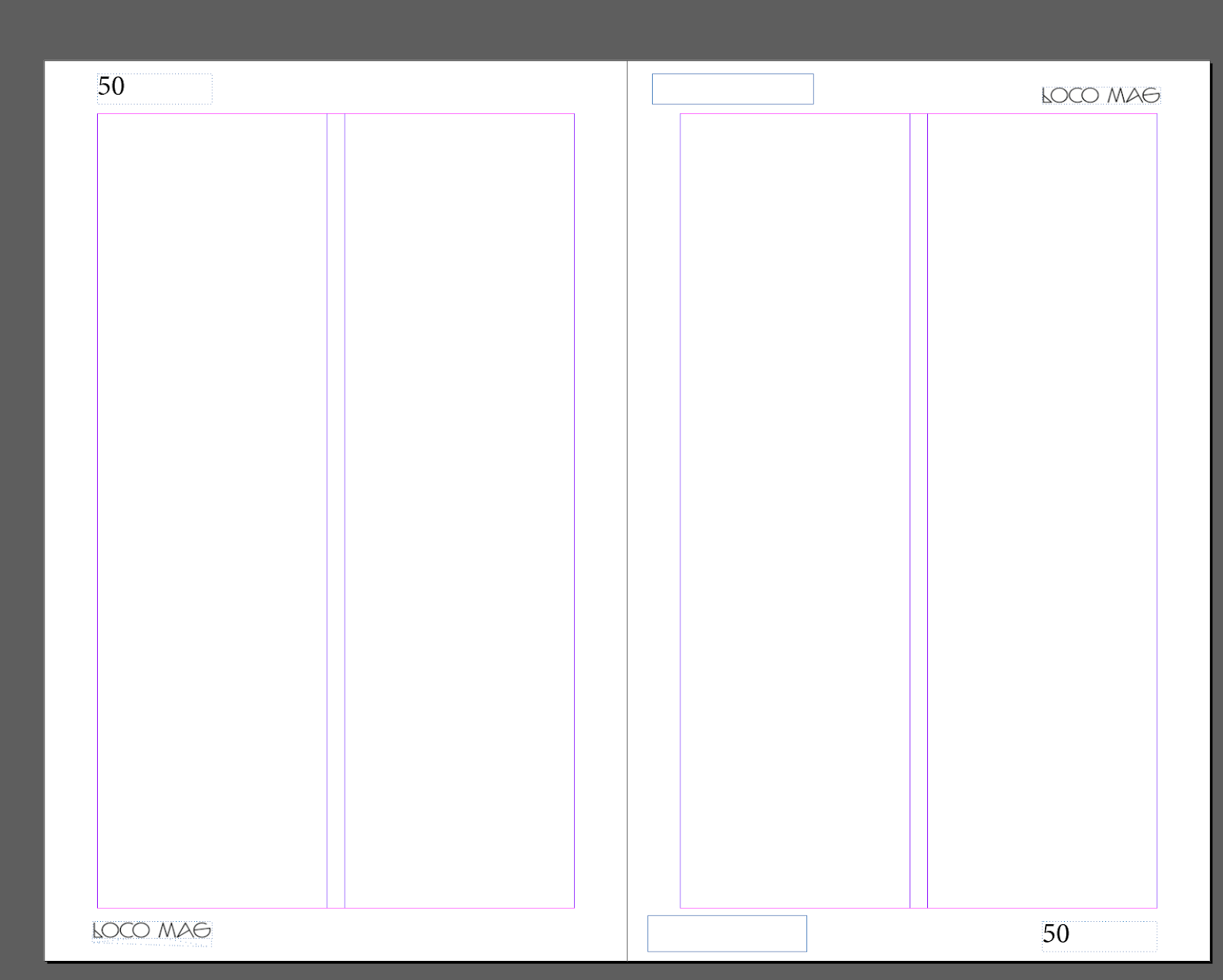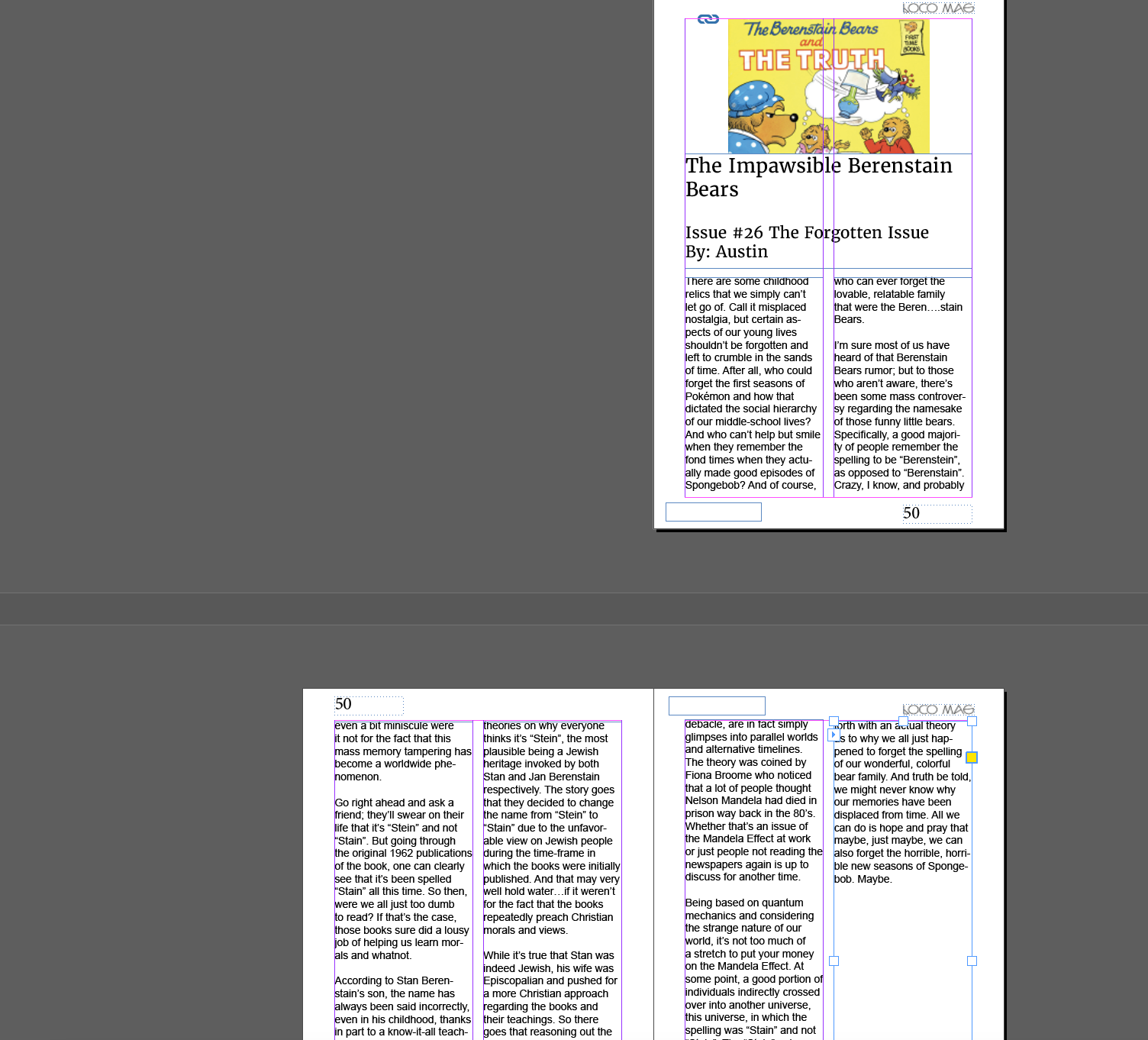 I use this template to format each article, starting with a feature image and the title, author name, and issue the article is from. After that, I have to create text boxes and copy and paste the article into the pages columns. If the article has pictures or quotes, than I also have to format those throughout the article.
This is a short article, but this is what the finished product generally looks like.
Once I am done formatting all the articles individually, I will make a master document and add each article into it in order. The final page count must be a multiple of four, so I have to adjust pages and sizes to meet that goal.