Flame Game: A Podcast about Controlled Burns
Katherine Haines is a double major in Media and Communications and Biology with concentrations in multi-media publishing and conservation. Katherine loves to travel and has studied abroad in England, Australia, and Peru(Global Field Studies course). She is most interested in pursuing a career in science/technical writing with a non-profit/environmental conservation organization focusing on marine and aquatic habitats and organisms after graduation.
Katherine has completed a podcast project that focuses on providing education on controlled burns. Residents of areas where prescribed fire is scheduled to occur and people interested in the ecological and historical importance of scheduled and controlled burns will find this to be a tool to learn from experts in the field.
Katherine will be doing research and interviews with experts in fields related to controlled burns like forest ecology, climatology, and anthropology in addition to working in Dr. Howard's Dendrochronology lab. Her podcast will be accompanied by short descriptions of the episode and additional information like pictures and videos.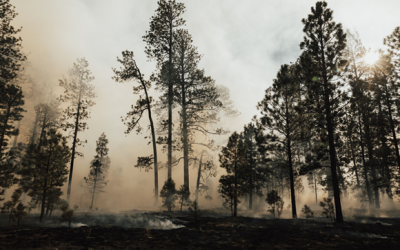 Flame Game: A Podcast About Controlled BurnsEpisode 4: Controlled Burns, Climate Change, and YOUFeaturing Dr. Dave Robinson Now that we've explored what controlled burns are, the history of them connected with Native Americans, and how they're researched in a lab, the...